Researchers Sue for Release of 60-Year-Old Documents on Organized Crime
Saturday, December 20, 2014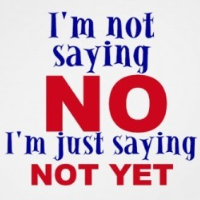 In 1950, a special commission convened by California Governor Earl Warren completed publication of four groundbreaking reports on the growing threat of organized crime in the state.
But the 30 boxes of documents collected for its work by the Standley Commission were never publicly released and instead of being sent to the California State Archives for preservation, an unknown donor sent them to the Bancroft Library at the University of California, Berkeley.
The Reporters Committee for Freedom of the Press filed a Public Records Act request with the university but LeVale Simpson, the university's public records coordinator, said the documents were not "public records" as defined by the act. The university maintains that only documents pertaining to the school's business are public documents.
So the group filed a lawsuit (pdf).
"This is a, quite frankly, ludicrous interpretation of the Public Records Act," Katie Townsend, counsel for the Reporters Committee, told Courthouse News Service. Townsend said the university apparently made no effort to sift through the records and sort out any documents that were exempt from the law. The lawsuit asks for immediate release of all the documents.
The Act defines a public record as including "any writing containing information relating to the conduct of the public's business prepared, owned, used, or retained by any state or local agency." A state agency is "every state office, officer, department, division, bureau, board, and commission or other state body or agency," with some specific exceptions.
So, is the Bancroft Library at UC Berkeley an agency hoarding public records? And just what juicy secrets do the 30 cartons contain? Who has something to hide after 60 years?
The commission did not have subpoena power and was somewhat limited in the information it could compel others to produce. Nonetheless, the panel detailed the intrusion of organized crime into local government, naming names of officials who facilitated organized crime's gambling activities like bookmaking and slot machines, its evasion of taxes and general corruption.
They published four detailed reports and the commission was followed by another with a similar mandate and stronger investigative powers. A lot is known about how organized crime operated in California in the forties and fifties. But, apparently, some folks at UC figure the California general public still can't handle the whole truth.
-Ken Broder
To Learn More:
Reporters Demand California Crime Report (by Katherine Proctor, Courthouse News Service)
Reporters Committee Sues University of California for Access to Historic Government Documents (by Adam Marshall, Reporters Committee for Freedom of the Press)
Final Report (Special Crime Study Commission on Organized Crime)
The Reporters Committee for Freedom of the Press v. Regents of the University of California (Alameda County Superior Court) (pdf)