Pulitzer Prize-Winning Journalist had already Given up Journalism because he Couldn't Make a Living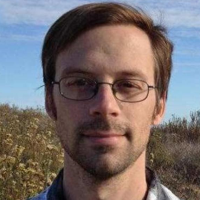 Rob Kuznia (photo: Facebook)
Rob Kuznia is now a Pulitzer Prize-winning journalist. Actually, ex-journalist.
The 15-year veteran reporter gave up the newspaper business last August because he couldn't afford the low pay. Instead, he went to work for the USC Shoah Foundation, which is dedicated to honoring and remembering the Jewish holocaust.
He left the Daily Breeze, the Southern California newspaper that once employed him and that generally pays its reporters in the mid-$40,000 range, to be the foundation's external relations coordinator and received a 25% raise.
But this week, Kuznia found out he and others at the Daily Breeze had received a Pulitzer for a six-month, 50-story investigation into possible corruption at a local school district. Kuznia went back to his old haunt for the day to celebrate the honor. It was the first Pulitzer Prize for the Daily Breeze, a 63,000-circulation newspaper in Torrance.
The stories Kuznia worked on resulted in the local superintendent getting canned and the state legislature considering a law to prevent excessive compensation for school officials.
Some members of the media look down on going to the "dark side," or into public relations, but Kuznia pointed out that PR professionals can play important roles as well. "I guess journalists have for a long time kind of thought of going to PR as giving up or selling out, but, you know, when I was a reporter, I needed PR people," he told Erik Wemple at The Washington Post. "They supplied me with many of the stories that I ended up pursuing. … You can't have a baseball game without a batter and a pitcher. It's more of a two-way street than I thought it was. It is rewarding on the other side too."
With a Pulitzer on his resume, Kuznia might be able to command a higher salary. But would he jump back to newspapers? "I can't really know until the bridge presents itself," he told the Post. "And I also hesitate to answer because I am employed by a very good employer."
-Noel Brinkerhoff
To Learn More:
South Bay Paper Revels in its First-Ever Pulitzer Prize (by Esmeralda Bermudez, Los Angeles Times)
Daily Breeze's Pulitzer Winner Bagged a 25 Percent Raise to Enter PR (by Erik Wemple, Washington Post)
Read the Daily Breeze's Pulitzer Prize winning Centinela Valley Unified investigation (by Daniel Tedford, Los Angeles News Group)
USC Shoah Foundation's Rob Kuznia wins Pulitzer Prize (by David Medzerian, University of Southern California)