Obama Advances Plan Requiring Paid Sick Leave for Federal Contractor Employees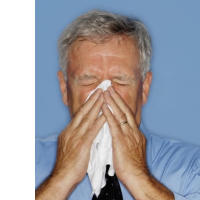 (photo: White Packert, Getty Images)
President Barack Obama is likely to use his executive authority to force government contractors to provide paid sick leave to their workers.
The executive order would mandate that companies that contract with the U.S. government, including subcontractors, to provide 56 hours, or seven days a year, of sick leave to employees. Hundreds of thousands of workers could be affected by the plan.
Under the proposal drafted by the Department of Labor, workers would be allowed to use the paid sick leave for themselves or to care for family members, including parents, children, spouses and domestic partners.
"It would apply to absences from work resulting from domestic violence, sexual assault or stalking, if that time was used to seek medical attention, obtain counseling, seek relocation assistance from victim services organizations or prepare civil or criminal proceedings," The New York Times reported.
Fast food outlets on military bases tried, and failed, to be exempted from the proposal.
Contractors also would be required to allow unused paid leave to accrue year after year.
California adopted a similar law for all companies that went into effect in July.
-Noel Brinkerhoff
To Learn More:
Obama Drafts Order on Paid Sick Leave for Federal Contractors (by Jonathan Weisman, New York Times)
Obama Weighs Requiring Paid Sick Leave for Gov't Contractors (by Josh Lederman, Associated Press)