Is Joe Biden Too Old? 12 Achievers after the Age of 80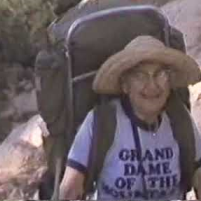 Hulda Crooks
There has been a lot of talk about whether Joe Biden, who is already 80 years old, is too old to perform effectively as U.S. president. The Republican frontrunner for the 2024 election, Donald Trump, would be 78 years old if he is reelected president. So, a bit of perspective…
1. At 81, Nobel Prize winner Toni Morrison published her novel Home.
2. At 83, Olympic champion and author of The Common Sense Book of Baby and Child Care Benjamin Spock climbed over a fence at Cape Canaveral Air Force Station and was arrested for protesting the launch of a Trident 2 missile.
3. At 83, Anthony Hopkins won the Academy Award for Best Actor in a Leading Role.
4. At 86, Mary Baker Eddy founded The Christian Science Monitor.
5. At 89. Chuck Grassley of Iowa was elected to his eighth term as a U.S. Senator.
6. At 90. Daniel Ellsberg released classified documents concerning a 1958 Pentagon plan to attack China with nuclear weapons.
7. At 91, Hulda Crooks climbed Mt. Fuji and, for the 23rd time, Mt. Whitney.
8. At 94, 1936 Olympian Iris Cummings piloted an airplane from Ontario Airport to San Luis Obispo in California. A member of United Flying Octogenarians, Cummings was given honorary membership after she became too old to qualify as an octogenarian.
9. At 94, Leslie Marchand published a supplemental volume to his definitive 12-volume edition of the collected writings of the poet Lord Byron.
10. At 96, Martha Graham choreographed the ballet Maple Leaf Rag.
11. At 98, Nola Ochs of Kansas earned a master's degree in history from Fort Hays State University.
12. At 99, pianist Mieczysław Horszowski performed in Philadelphia.
-David Wallechinsky