Internet Search Analysis Finds Drug Side Effects Faster than FDA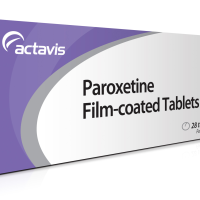 Researchers have demonstrated that using Internet search engines is a faster way of determining the risk of taking a pharmaceutical drug than waiting for federal regulators to figure out there's a problem.
Scientists from Microsoft, Stanford and Columbia University used Google, Microsoft and Yahoo search engines to explore millions of online searches about two different drugs: paroxetine, an antidepressant, and pravastatin, a cholesterol lowering drug.
The researchers discovered that people searching both drugs were more likely to also search for symptoms that indicated the presence of hyperglycemia, such as "high blood sugar" and "blurry vision."
The Food and Drug Administration, which relies on doctors to tell them about drug side effects they notice in patients, has not issued any warnings about taking paroxetine and pravastatin together.
-Noel Brinkerhoff
To Learn More:
Unreported Side Effects of Drugs Are Found Using Internet Search Data, Study Finds (by John Markoff, New York Times)
Web-Scale Pharmacovigilance: Listening To Signals from the Crowd (by Ryen W. White, Nicholas P. Tatonetti, Nigam H. Shah, Russ B. Altman and Eric Horvitz, Journal of the American Medical Informatics Association) (abstract only)