In Population Shift, Majority of Adult Americans are now Single
Wednesday, September 17, 2014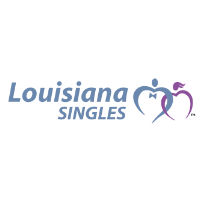 (graphic: louisianasingles.com)
Half of the United States is now comprised of single adults, revealing a significant demographic shift that has been growing since the 1970s.
The country eclipsed the 50% mark last year, according to the federal Bureau of Labor Statistics. At 50.2%, the U.S. now has nearly 125 million single Americans.
Being a singles-majority nation marks quite a change from what the U.S. looked like during its bicentennial year, 1976, when only 37.4% were single.
Today, just over half of all states (27) have singles-majority populations.
Those states with the highest percentages of single adults are Louisiana and Rhode Island (both 55.7%), New York (55.4%), Mississippi (54.9%), and New Mexico (53.6%). California, Florida, Massachusetts, Nevada and Maryland are also above 53%.
Utah and Idaho have the lowest percentage of singles at 43.7% and 44.4% respectively.
Among t singles, the number of adults who have never married has increased from 22% in 1976 to 30% today, and those who are divorced, separated or widowed has jumped to nearly 20% from 38 years ago when the figure stood at 15%, according to economist Edward Yardeni of Yardeni Research.
Richard Florida at CityLab points out that cities with the highest rates of singlehood (60% or higher) are all college towns: Gainesville, Florida (University of Florida), Ithaca, New York (Cornell University and Ithaca College), Bryan-College Station, Texas (Texas A&M), Tallahassee, Florida (Florida State and Florida A&M), and Lawrence, Kansas (University of Kansas).
-Noel Brinkerhoff
To Learn More:
Is Everybody Single? More Than Half the U.S. Now, Up From 37% in '76 (by Rich Miller, Bloomberg)
Singles Now Make Up More Than Half the U.S. Adult Population. Here's Where They All Live (by Richard Florida, CityLab)