Fired for Telling Carmelo Anthony "You Stink" (and More), Knicks Fan Sues Madison Square Garden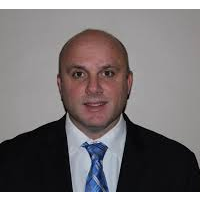 Anthony Rotondi (photo: New York Daily News)
A New York Knicks fan learned the hard way that unleashing a foul-mouthed attack on star player Carmelo Anthony can be very costly.
Anthony Rotondi was kicked out of a Knicks-Pistons game last January for cursing at Anthony, as well as yelling, "Carmelo, you stink."
His outburst occurred in front of his boss, Joann Moran, and two clients, who attended the game with him. The group was seated several rows behind the basket near the Knicks bench. There was half a minute left in the game and Anthony, his team having given up a 14-point lead, was called for an offensive foul. It was at that point that Rotondi let loose with his verbal barrage against the player.
After the next play, with 6.7 seconds left in the game, security personnel approached Rotondi to escort him from his seat, reportedly eliciting cheers from the surrounding crowd. When the police arrived, arena security told them that Rotondi was ejected for interfering with the game and refusing to leave while being escorted from Madison Square Garden. Rotondi was then arrested and charged with tampering with a sports contest and criminal trespass.
Things then got worse for Rotondi. A few days later he was fired from a job he'd had for 12 years, working as a trader for ING Financial Services.
Rotondi is now suing Madison Square Garden, claiming his actions were no worse than those of a typical fan.
"At no point did Rotondi interfere with the game," his lawsuit states. "To the contrary, Rotondi merely engaged in the type of fan-like conduct the Garden encourages each and every night that the Knicks play, and that he had engaged in at previous Knicks games at the Garden."
A fan who was seated below Rotondi at the game, and who reported him to security after witnessing his outburst, suggested that Rotondi was out of line. "I understand heckling and all that," Howard Lorber, a 20-year Knicks season ticket holder, told Bloomberg. "Up to a point it's fine. But there are other people there. When a guy starts carrying on and starts cursing you reach a point where it's not right."
Rotondi sees it differently. As a result of his "harmless comment," he "has been unable to secure new employment, and has suffered severe and irreparable harm to his reputation," his complaint states. "While the Knicks squeaked by the Pistons for the win that night, Rotondi's life was forever altered."
- Danny Biederman, Noel Brinkerhoff
To Learn More:
Carmelo Catcall Gets Trader Bounced From Game: Cue Suit (by Chris Dolmetsch, Bloomberg)
Knicks Fan Sues the Garden for Ejection (by Barbara Leonard, Courthouse News Service)
Knicks Fan's Complaint After He Was Ejected From MSG (Scribd.com)