Federal Court Forces Ohio Medicaid Agency to Admit that Spouses are Family Members
Thursday, September 03, 2015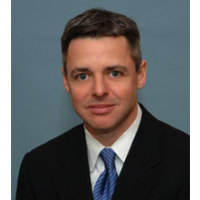 Judge Raymond Kethledge (photo: University of Detroit Mercy)
The state of Ohio has excluded people from receiving Medicaid by claiming that spouses are not family members—a position that a federal appeals court has rejected.
Justices with the Sixth Circuit Court of Appeals based in Cincinnati ruled in favor of two plaintiffs, George Hart and Joe Turner, who were denied Medicaid assistance because the state insisted they didn't have enough family members in their household to meet the income eligibility. Hart and Turner live with their respective wives whom the state's Medicaid department said weren't family members.
The two men, who are on Medicare, won their fight after a three-judge panel concluded the exclusion of spouses for Medicaid eligibility was unreasonable.
"Ask 100 Americans whether a 74-year-old man's 'family' includes his wife who lives with him, and every one of those Americans will likely answer yes," Judge Raymond Kethledge wrote for the court. "But here the Ohio Department of Medicaid answered no."
Kethledge further wrote: "Reasonable people might disagree, as a matter of ordinary usage, as to whether the term 'family' should include adult children who live with their parents, or a 17-year-old child who does not, or nieces and nephews who live with their aunts and uncles." But, he added, there was no ambiguity when it comes to an individual's husband or wife being a member of their family, according to Courthouse News Service.
"The term 'planet' might be ambiguous as applied to Pluto, but is clear as applied to Jupiter. And though there might be some ambiguity in 2015 as to whether Ukraine's borders encompass the Crimean Peninsula, there is no doubt that Kiev lies within them," the judge wrote. "So too here: whatever ambiguity the 'persons living under one roof' or 'basic unit of society' definitions might have at the margins, there is no doubt that, under either definition, a person's family includes her resident spouse."
The case has been sent back to the district court and now the plaintiffs' attorney plans to have the case certified as a class action covering between 80,000 and 100,000 members. "To say an individual who is a family of two or four should be denied that benefit when a larger income is needed to support a larger family is nonsensical," Miriam Sheline, the attorney for Hart and Turner, told the Toledo Blade.
-Noel Brinkerhoff
To Learn More:
6th Circuit Says Spouse as Family Is No-Brainer (by Lorraine Bailey, Courthouse News Service)
Court: For Medicare Purposes, Family Count Includes Spouse (by Jim Provance, The Blade)
Leslie Wheaton, George Hart, Joe L. Turner v. John McCarthy (U.S. Court of Appeals for the 6th Circuit) (pdf)