Chicago Woman Spent 675 Days in Jail for a Street Murder She Couldn't have Committed…Because She was in Jail that Day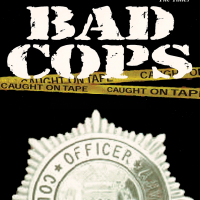 A woman Chicago police detectives accused of killing her son was jailed for almost two years before being freed because a defense attorney learned the defendant had been in prison at the time of her son's death.
Yesenia Santiago was accused by detectives Carlos Cortez and Roger Sandoval of killing her son Ismael Santana in 2007. They questioned her for 11 hours, feeding her information about the crime, then read Santiago her Miranda rights and videotaped her making a "confession," according to Jack Bouboushian of Courthouse News Service.
"Defendants Cortez and Sandoval fed the plaintiff information about the crime, then lied in police reports about doing so, making it appear as if the plaintiff was the one who knew about the details of the crime, when, in fact, she knew nothing about the actual details of the murder," the complaint states. "Additionally, defendants Cortez and Sandoval threatened the plaintiff and also made her false promises of leniency to get her to confess to a crime they knew she did not commit or have any involvement in," Santiago said in the suit.
Santiago was arrested December 27, 2011, and finally freed on October 31, 2013. She's seeking damages for violation of due process, malicious prosecution and emotional distress.
-Steve Straehley
To Learn More:
Exonerated Woman Contests 675-Day Lockup (by Jack Bouboushian, Courthouse News Service)
Judge Frees "Innocent" L.A.-Area Woman after 17 Years in Prison for Murder (by Ken Broder, AllGov California)