Wells Fargo to Pay $1.2 Billion to Settle Mortgage Fraud Case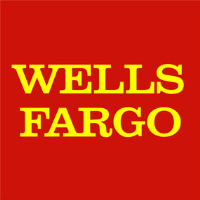 By Kevin Lessmiller, Courthouse News Service
NEW YORK – Prosecutors said Friday that Wells Fargo will pay $1.2 billion to settle claims of mortgage fraud related to government-insured loans, a penalty that represents a fraction of the lender's profits.
Wells Fargo Bank admitted that it told the U.S. Department of Housing and Urban Development (HUD) that certain residential home mortgage loans were eligible for federal housing insurance when they were not.
As a result, the federal government paid Federal Housing Administration (FHA) insurance claims when some of those loans defaulted, prosecutors said.
Manhattan U.S. Attorney Preet Bharara announced the settlement (pdf) Friday afternoon, which resolves the government's civil claims in a Southern New York lawsuit, as well as an investigation in California.
The Northern California U.S. Attorney's Office was looking into whether American Mortgage Network, or AMNET – a lender Wells Fargo bought in 2009 – falsely certified and submitted ineligible mortgage loans for FHA insurance.
U.S. District Judge Jesse Furman approved the settlement on Friday, according to Bharara.
Wells Fargo was accused of "reckless underwriting of its retail FHA loans," knowing it wouldn't be responsible for loans that went into default.
The nation's largest HUD-approved residential mortgage lender didn't train temporary staffers on approving FHA loans, prosecutors claimed. Wells Fargo also allegedly neglected to report the bad loans in violation of federal requirements.
"Today, Wells Fargo, one of the biggest mortgage lenders in the world, has been held responsible for years of reckless underwriting, while relying on government insurance to deal with the damage," Bharara said in a statement Friday. "Wells Fargo has long taken advantage of the FHA mortgage insurance program, designed to help millions of Americans realize the dream of home ownership, to write thousands and thousands of faulty loans."
According to Forbes, Wells Fargo reported fourth quarter profits last year of $5.7 billion, based on earnings per share of $21.6 billion in revenue.
The 2008 financial crisis cost the U.S. economy more than $22 trillion, the Government Accountability Office said in 2013.
"While Wells Fargo enjoyed huge profits from its FHA loan business, the government was left holding the bag when the bad loans went bust," Bharara said.
To Learn More:
Oakland Sues Wells Fargo over Predatory Home Loans (by Ken Broder, AllGov California)
Wells Fargo Gets Away with $175 Million Penalty for Racist Lending Practices (by Noel Brinkerhoff, AllGov)
Wells Fargo Main Investor in Nation's Worst Private College Company (by Noel Brinkerhoff, AllGov)