USAID Accused of Removing Critical Details from Inspector General Report about Arrests of U.S. Pro-Democracy Groups in Egypt
Saturday, October 25, 2014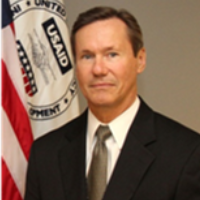 Michael Carroll (photo: USAID OIG)
An inspector general (IG) for any federal agency is supposed to be an independent watchdog willing to expose all flaws or malfeasance by officials. But the IG who was set to take over the auditing of programs at the U.S. Agency for International Development (USAID) apparently thought otherwise.
Michael Carroll, who joined USAID in 2000 and was appointed acting IG in 2011, got into trouble when he censored portions of an investigation involving pro-democracy groups in Egypt.
Following the ouster of longtime dictator Hosni Mubarak three years ago, USAID funded several non­governmental organizations (NGO) to promote democratic reforms in Egypt.
Some of these NGO employees were jailed by the new Egyptian government, which later agreed to their release after USAID paid $4.6 million in "bail" money, according to Scott Higham and Steven Rich at The Washington Post.
USAID's Office of the Inspector General later conducted an audit of the program, and a confidential draft of the report included the agency's decision to pay off the Egyptian government. But the final version of the report contained nothing about the $4.6 million. USAID deputy inspector general Catherine Trujillo told the Post that the State Department wanted to keep the entire audit from public view. "They wanted the report classified," she said.
Some auditors told the Post that Carroll didn't want to rock the boat as he awaited Senate confirmation.
"The office is a watchdog not doing its job," Darren Roman, an audit supervisor at the inspector general's office who retired in 2012, said. "It's just easier for upper management to go along to get along. The message is: 'Don't make waves, don't report any problems.'"
This week, Carroll withdrew his nomination, but told his staff he intends to remain with USAID as a deputy inspector general.
-Noel Brinkerhoff
To Learn More:
Whistleblowers Say USAID's IG Removed Critical Details from Public Reports (by Scott Higham and Steven Rich, Washington Post)
Culture of Corruption: When an Inspector General Loves His Agency Too Much (Human Events)
In Egypt, Arab Spring Replaced by Military Dictatorship (by Noel Brinkerhoff, AllGov)
Egyptian Security Forces Raid Offices of U.S.-Funded NGOs (by Noel Brinkerhoff, AllGov)