U.S. Ranks behind 103 Countries in Percentage of Women in National Legislature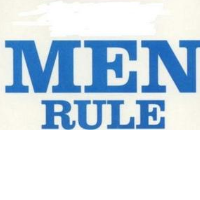 In Saudi Arabia, women are forbidden to operate motor vehicles and need permission from a male "guardian" to get married, travel or even seek medical attention. But even that misogynistic country has a higher percentage of women in its national legislature than the United States.
The Inter-Parliamentary Union found that among the world's single-chamber legislatures or lower houses, the United States, with 18.3% female representation is tied with San Marino for 100th on the list. Saudi Arabia, tied with Colombia at 89th on the list, has 19.9% women in its legislature.
The United States looks a little better if you add in the number of senators. Twenty of the 100 senators are women, giving the U.S. 18.6% female representation overall. But adding in upper chambers for all legislatures allows Barbados, Antigua and Barbuda, Ireland and Bahrain to vault over the United States in the rankings and puts 103 nations ahead of the United States on the list.
Rwanda leads the world with 63.8% of its legislature populated by women, although that percentage drops to 57.6 if you count that nation's upper house. Andorra's next at exactly 50% and Cuba is third at 48.9%. No other country comes close to parity between the number of female legislators and women in its population.
-Steve Straehley
To Learn More:
Women in National Parliaments (Inter-Parliamentary Union)