U.S. Ambassador to Kenya: Who Is Kyle McCarter?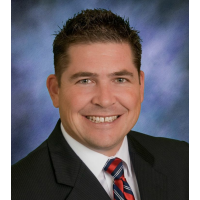 Kyle McCarter
Kyle McCarter, owner of a small manufacturing company and former Illinois state senator who has served as a missionary to Kenya, was nominated March 28, 2018, to be ambassador to the African nation. He will replace Robert Godec, who had served in Kenya since the beginning of 2013.
McCarter was born in Waco, Texas, June 7, 1962, the son of Calvin, an Air Force Methodist chaplain, and Linda McCarter. McCarter, along with his brother and two sisters, traveled between his father's Air Force postings until the family settled in Muskogee, Oklahoma, while McCarter was in high school. He graduated from Muskogee High School in 1980 and went to Oral Roberts University. There, he met Victoria Ramatowski, who would become his wife in 1984. That same year, McCarter graduated with a bachelor's degree in accounting.
The couple then began working for the charity founded by McCarter's father, EachOne FeedOne International. Their first stop was a home for poor and abandoned girls in India. Beginning in 1987, they spent two and a half years as missionaries in Kenya, joining other members of McCarter's family. In the late 1980s, McCarter's father had worked in Tharaka Nithi County in Kenya and a health center was renamed in his honor as "Kwa Makata," a variation of "McCarter." Kyle and Victoria McCarter served for five years, culminating in the establishment of the Faith Medical Clinic.
The McCarters returned to the United States in 1988 and settled in Collinsville, Illinois, where Victoria grew up. McCarter worked as a sales representative for his father-in-law. In 1998, McCarter formed his own business, Custom Product Innovations. The company serves industries as varied as fitness, defense and industrial cleaning, making items such as gloves for power lineman and aircraft emergency equipment. While McCarter built the business, his wife worked as a teacher.
Much of McCarter's manufacturing is outsourced to China. About his interests in a nation ruled since 1949 by communists, McCarter was quoted in 2005 saying: "I go to China four to six times a year to visit with our manufacturers. It's a capitalist's dream over there."
In 1998, McCarter ran for the position of treasurer in Illinois' St. Clair County, but was defeated in the heavily Democratic district. He did become a member of the St. Clair County Board in 2000 and served until he was appointed to fill a state senate seat as a Republican in February 2009. He was also president of the O'Fallon Chamber of Commerce. He won the state senate seat in subsequent elections. McCarter was a fiscal conservative and supported local oversight of mining operations. However, he also took many controversial positions during his tenure in the Senate.
He filed a bill in 2011 that would allow Catholic charities to discriminate against gay and lesbian couples and unmarried couples in adoption and foster care placements. The following year, McCarter worked successfully to defeat an anti-bullying bill because, he said, it would promote homosexuality. "Some of these programs are very good. They indeed encourage kids not to bully," McCarter said. "But there are programs throughout the United States, used in some high schools and universities, that really have just a pro-homosexual agenda, and nothing but that."
McCarter was one of only 11 of 59 state senators in 2015 who opposed a bill to fund treatment for heroin addicts. His vote came even though McCarter's daughter, Amber, died in 2006 of an overdose of heroin and fentanyl. The Tea Party-backed senator explained his vote, "I voted against the program because the state is broke and doesn't have $60 million for a new program. But more importantly, I don't think these government-sponsored programs work." He subsequently opposed the introduction of medical marijuana.
In 2016, McCarter mounted a bid to challenge Rep. John Shimkus in the GOP congressional primary. During the race, McCarter was accused of using funds from his state senate war chest to pay $33,000 to a consultant for his congressional run, a violation of election law. McCarter denied the charge, claiming the consultant was working on state campaign issues. McCarter also had to refund thousands of dollars in improper corporate contributions and nearly $40,000 to one donor who gave more than the allowed amount to McCarter's campaign. McCarter lost the primary, receiving less than 40% of the vote.
McCarter also runs the family charity, EachOne FeedOne International, that continues to work in Kenya with orphaned and abandoned children and helps treat those with diseases such as HIV and AIDS.
McCarter didn't seek re-election to his Illinois Senate seat in 2018, saying he was imposing a term limit on himself. Since then, he has been selling his business and preparing to take up his post in Kenya, which had been rumored since 2017.
In addition to Amber, the McCarters have two sons, Zachary and Austin. Both Kyle and Victoria McCarter speak conversational Swahili, one of the official languages of Kenya.
-Steve Straehley
To Learn More:
Trump Nominates Downstate State Senator to Be Ambassador to Kenya (by Tina Sfondeles, Chicago Sun-Times
Manufacturer, State Senator and Possible Ambassador to Kenya: Kyle McCarter (by Fran Eaton, Technology and Manufacturing Association)
Illinois Conservatives Defeat Anti-Bullying Measure, Citing Gay 'Agenda' (by Kevin McDermott, St. Louis Post-Dispatch)
A State Senator's Unusual Vote (by Scott Reeder, Daily Southtown)
McCarter, Seeking Congressional Seat, Faces Questions Over Spending From State Campaign Fund (by Brian Brueggemann, Belleville News-Democrat)
McCarter Has to Make $52,000 in Campaign Donation Refunds (by Tom Kacich, News-Gazette)