U.S. Ambassador to Chile: Who Is Andrew Gellert?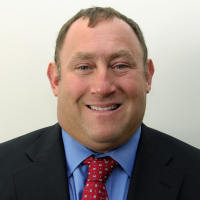 Andrew Gellert
Andrew Gellert was nominated January 4, 2018, to be the United States' ambassador to Chile. Gellert has no diplomatic experience, unlike Carol Z. Perez, the career Foreign Service officer he's set to replace, but he does run a company that is involved in real estate ventures with The Kushner Companies, owned by the family of Donald Trump son-in-law Jared Kushner. And his own company does business in Chile.
Gellert's father, George, took over Atalanta Corp., a food import firm, from his father-in-law. Andrew Gellert graduated from Cornell University—a family tradition—in 1989 with a B.S. in food marketing and joined Gellert Global Group, the family holding company, the following year.
In 2006, Gellert was made president of Gellert Global, a post he held at the time of his nomination. He is also treasurer of Atalanta, now the largest privately held food importer in the United States, and is senior vice president of another family company, Camerican International, for whom he was given credit for developing the juice division.
George Gellert is a good friend of Charles Kushner, Jared's father. Referring to the elder Kushner, the elder Gellert said, "We've done many billions of dollars of business together, and everything is always on a handshake. He's never read a legal document I've given him, and it's the same with me." Gellert Global's partnership with Kushner includes an interest in the troubled 666 Fifth Avenue building in New York. The building has a 30% vacancy rate, according to Vanity Fair, and the Kushners are in danger of losing control of the property.
In 2014, Andrew Gellert joined the board of New Jersey's Regal Bank. He also has an interest with other family members in Five Guys burger restaurants, as well as other fast-food operations, cheese and seafood companies, warehouses and private equity funds. Gellert has business interests in Chile, including a raisin drying facility and the supply of cranberries and prunes. In 2013, the North American-Chilean Chamber of Commerce declared George Gellert its Distinguished Corporate Leader of the Year.
Andrew Gellert married Stacy Tamares in 1996. They have three children: Samantha, Ben and Adam.
-Steve Straehley, David Wallechinsky
To Learn More:
Kushner-Connected Businessman Andrew Gellert to be U.S. Ambassador to Chile (by Domani Spero, Diplopundit)
Kushners' New York City Buildings Are Mostly Owned by Others (by Caleb Melby and David Kocieniewski, Bloomberg)
Profile in Leadership: George Gellert '60, MBA '62, JD '63 (by Jeffrey Gangemi, Cornell Enterprise)