United States Ambassador to Sierra Leone: Who Is Maria Brewer?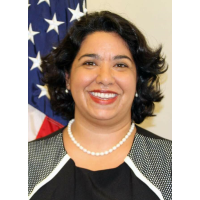 Maria Brewer
Maria E. Brewer, a career Foreign Service officer, was confirmed by the U.S. Senate in August, 2017, to be the ambassador to Sierra Leone. She had been nominated for the post by President Donald Trump on June 26. It will be her first such posting and her second time serving in Sierra Leone.
Brewer is from Northwest Indiana and attended Valparaiso University there, earning a B.A. degree in international economics and cultural affairs in 1995. In 2010, Brewer also earned an M.S. from National Defense University.
Brewer joined the State Department in 1996. Her assignments include a stint in Lagos, Nigeria as consular/economic officer; her first assignment to Freetown, Sierra Leone as general services/political officer in 1998; as management officer in Mumbai, India; and similar jobs in Islamabad, Pakistan and Colombo, Sri Lanka.
In Washington, Brewer has served as special assistant to the assistant secretary of administration and then special assistant to the undersecretary for management and in the Bureau of African Affairs executive office as the supervisory post management officer.
Brewer's most recent overseas assignment, from September 2013 to August 2016, was as deputy chief of mission and chargé d'affaires in Lagos. She returned to Washington in 2016 as deputy director for career development and assignments in the Bureau of Human Resources, where she served when she was nominated to be ambassador.
Brewer is married and has a young daughter. Brewer speaks Spanish.
-Steve Straehley-Steve Straehley