Under Secretary of State for African Affairs: Who Is Tibor Nagy Jr.?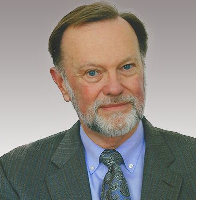 Tibor Nagy Jr.
Tibor Peter Nagy Jr. was a refugee from Hungary as a child, but grew up to be a career U.S. Foreign Service officer who spent his entire career working in Africa or on African issues. He was nominated May 10, 2018, to lead the Bureau of African Affairs in the State Department.
Nagy was born April 29, 1949, in Budapest, Hungary. His father was an officer in the Hungarian Army, and Nagy was a member of the Communist Young Pioneers. In 1956, in the wake of the Hungarian uprising, Nagy's father, who was given a death sentence, and his second wife took Nagy across the border to Vienna, Austria. Nagy arrived in Washington, D.C., in 1957 and grew up there. His father got a job in 1969 as a civil engineer with the U.S. Agency for International Development (USAID). After he gained a reputation for working in war zones and disaster areas, Nagy Sr, gained the nickname "Disaster Master."
Early on, Nagy showed his preference for the Republican Party, campaigning for Barry Goldwater in 1964. Nagy graduated from Western High School in 1966 and left for Texas Tech University in Lubbock.
Because he had to work his way through school, Nagy didn't earn his B.A. from Texas Tech until 1972. Nagy took the Foreign Service exam, but failed. Nevertheless, accompanied by his new wife, Nagy returned to Washington and took a job with the General Services Administration as a contracting officer while attending George Washington University. Nagy earned an M.S. in administration in 1978, the year after retaking—and passing—the Foreign Service exam.
Nagy began his State Department career in 1979 as a management analyst in the Bureau of Personnel, but was soon made a general services officer in the embassy in Lusaka, Zambia. While he was stationed there in 1980, his wife, Eva Jane, gave birth to triplets—Peter, Stephen and Tisza—in neighboring Zimbabwe, where there were adequate medical facilities. In fact, the three were the first set of triplets born in the newly independent nation.
Nagy was transferred to the Seychelles in 1981 as an administrative officer. While there, during a period of unrest, Nagy was mistaken for a mercenary by Tanzanian army personnel and was held briefly at gunpoint. He was released when he was identified as a U.S. diplomat.
He returned to Washington in 1983 as a systems administrator in the African Bureau, but was back in Africa the following year—this time in Ethiopia—as an administrative officer. In 1987, Nagy began a string of assignments as deputy chief of mission. He served first in Togo; moved to Cameroon in 1990 and to Nigeria in 1993. Nagy was first appointed an ambassador, to Guinea, in 1996. In October 1999, he was back in Ethiopia as the ambassador in Addis Ababa. Throughout his career managing embassies, Nagy was known for working to improve living conditions for Foreign Service officers and their families.
Nagy returned to the United States in 2002 to serve as a diplomat in residence at the University of Oklahoma. Nagy retired from the State Department the following year and was named vice provost for international affairs at his alma mater, Texas Tech and director of the school's International Culture Center. Nagy did return to the diplomatic corps briefly in 2016 as a substitute deputy chief of mission in Lagos, Nigeria. He returned to Texas Tech and worked there until retiring in October 2017, having tripled the number of international students at the university.
During the 2008 presidential campaign, Nagy was a voluntary advisor for Barack Obama African foreign policy group. In 2012, however, Nagy served as an African affairs adviser to the Mitt Romney presidential campaign and co-signed an open letter criticizing President Obama's foreign policy initiatives. Nagy claims to have advised two presidential candidates in 2016, but has declined to name them.
Nagy's two sons work for the State Department in diplomatic security. Nagy speaks French and Hungarian.
-Steve Straehley
To Learn More:
Ambassador Tibor P. Nagy, Jr. (Texas Tech University)
Tibor Nagy: U.S. Ambassador, Vice Provost and Presidential Campaign Adviser (by K'Leigh Sims, Texas Tech Today)
Interview with the Honorable Tibor Nagy Jr., 2010 (Association for Diplomatic Studies and Training Foreign Affairs Oral History Project) (pdf)