Trials Become Less Common and Acquittals Even More Rare
Wednesday, October 12, 2011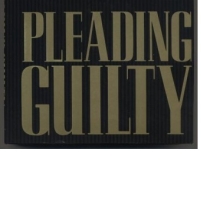 (novel by Scott Turow)
Decades of adopting tougher sentencing laws in the U.S., including mandatory minimum sentences, have had the effect of magnifying the power of local prosecutors, who have intimidated defendants into accepting deals and avoiding trials altogether.
In 1977, one out of five federal district court criminal cases went to trial. By 2010, the ratio had dropped dramatically…to only one of 33.
The result of this dynamic has been a reduction in the number of criminal trials. While this outcome might prove to be a cost savings, critics say district attorneys have accumulated too much power within the judicial system.
"We now have an incredible concentration of power in the hands of prosecutors," Richard Myers II, a former assistant
United States attorney
who is now an associate professor of law at the University of North Carolina, told
The New York Times
.
Now there is often a sense of resentment in the judicial system against defendants who insist on going to trial, which leads to harsher sentences for those who do and then lose the verdict. Thirty years ago there was one acquittal in federal district courts for every 22 guilty pleas or trial convictions. Last year, there was only one acquittal for every 212 plea bargains or guilty verdicts.
-Noel Brinkerhoff, David Wallechinsky