The Protestant-Free, Harvard/Yale-Only Supreme Court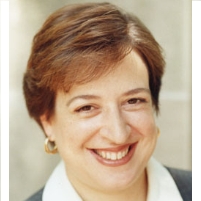 If Elena Kagan is confirmed as the next justice on the U.S. Supreme Court, the religious and educational composition of the high court will be narrowly defined. No Protestants will be serving on the court, with Kagan giving the court three Jewish members, and the rest being Catholic. This will be the first time in American history that the Supreme Court will be without a Protestant member.
It is worth noting though, that historically Protestants have been over-represented on the highest court. Despite constituting 51% of the nation's population, they have accounted for 83% of Supreme Court justices.
A court featuring Kagan also will skew heavily along a Harvard-Yale axis, despite the fact that there are 200 law schools in the United States that are accredited by the American Bar Association. Like Kagan (and Barack Obama) four justices (John Roberts, Stephen Breyer, Anthony Kennedy and Antonin Scalia) graduated from Harvard Law School, while Ruth Bader Ginsburg attended the prestigious school before transferring to Columbia University when her husband accepted a job in New York. Samuel Alito, Sonia Sotomayor and Clarence Thomas received their JDs from Yale Law School.
One more statistical oddity about the upcoming composition of the Supreme Court: if Kagan is confirmed, four of the nine justices will have grown up in New York City. The others are Scalia, Ginsburg and Sotomayor. This means that the city, which represents less than 3% of the U.S. population, will have spawned 44% of the current justices.