The Defense Agency that Wastes Billions of Dollars of Taxpayer Money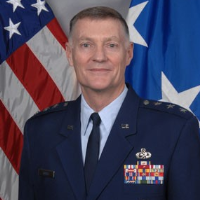 DLA Administrator Air Force Lt. Gen. Andrew Busch
The Pentagon's Defense Logistics Agency (DLA) is responsible for keeping the U.S. military stocked up on things it needs, from bolts to bullets. But it hasn't always been very smart or efficient when buying spare parts and other goods, according to a Politico investigation.
An examination of DLA audits and interviews revealed the agency has wasted billions of dollars on bad decisions. "A trail of inspector general reports shows how DLA is systemically overcharged for parts," Bryan Bender wrote for Politico.
"It buys things the military doesn't need — like 80 years' worth of aircraft frames for a plane that will likely be out of use long before then," Bender discovered, referring to the 166 aircraft frames that DLA bought for the fleet of V-22 aircraft. In addition to wasting money on buying the frames, it will cost the Pentagon $700,000 a year to store them for the next five years.
Another finding by Bender was this doozy: "The Government Accountability Office in 2010 estimated that about half of the agency's inventory — said to be worth nearly $14 billion at the time — was just taking up space."
With these failures in mind, it's no wonder what one ex-general had to say about the DLA. "How do you buy $7 billion of stuff you don't need?" Arnold Punaro, a retired major general in the Marine Corps Reserve who is currently overseeing a special task force on logistics for the Pentagon's Defense Business Board, said to Politico. "If a company did that they'd be out of business. Even Wal-Mart."
-Noel Brinkerhoff
To Learn More:
'How Do You Buy $7 Billion of Stuff You Don't Need?' (by Bryan Bender, Politico)
Here's How the Military Wasted Your Money in 2014 (by Matthew Gault, Medium.com)
Spare Parts are a Windfall for Weapons Makers (by Noel Brinkerhoff, AllGov)