Senate Report Finds U.S. Banks Support Corrupt Regimes Through Offshore Accounts
Saturday, February 06, 2010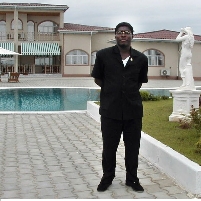 The Obiang House in Malibu
American banks, real estate and law firms have been assisting foreign governments to hide or launder stolen money, according to an investigation by a U.S. Senate committee. Even though federal law requires financial institutions to reject so-called "dirty money," some banks have continued to accept funds from offshore accounts that were used to buy homes and other property.
A
report
by the
Senate Committee on Homeland Security & Governmental Affairs
revealed illegal transactions committed by HSBC, which has a subsidiary in the U.S. The report also cites other illicit deals, such as those involving two American lawyers who were hired by the son of the president of Equatorial Guinea to create American shell companies in order to open bank accounts for them. The attorneys then used $30 million that was transferred from the oil-rich West African country to buy a luxurious residence in Malibu, California, for Teodoro Nguema Obiang Mangue.
Other transactions involved sending $73 million from Obiang's bank in Equatorial Guinea to Wachovia Bank, which then transferred funds to Bank of America in Oklahoma City. Citibank also was used to move another $37 million.
-Noel Brinkerhoff