Secret Obama Trade Agreement Would Allow Foreign Corporations to Avoid U.S. Laws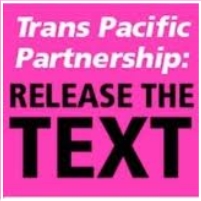 In order to secure a new international trade agreement with Pacific nations, the Obama administration appears willing to grant foreign corporations the power to avoid U.S. laws.
This revelation came in the form of a leaked document posted online by Citizens Trade Campaign. The material came from negotiations to establish a Trans-Pacific Partnership (TPP) trade pact and its authenticity verified by Public Citizen.
According to the Huffington Post, which also reviewed the document, foreign corporations operating within the U.S. could disregard certain domestic requirements and regulations by appealing to an international tribunal—that would have the power to overrule American law.
"The outrageous stuff in this leaked text," wrote Lori Wallach, director of Public Citizen's Global Trade Watch, "may well be why U.S. trade officials have been so extremely secretive about these past two years of [trade] negotiations."
Both Republican and Democratic lawmakers in Congress have complained about the secretive talks and being kept in the dark. Senator Ron Wyden (D-Oregon) has introduced legislation requiring the administration to disclose details of the discussions.
Although Congress has not been privy to the negotiations, 600 U.S. corporate advisers have enjoyed access to TPP texts and been permitted to advise U.S. negotiators.
-Noel Brinkerhoff