SEC Chair Schapiro Retains a Lawyer
Monday, September 19, 2011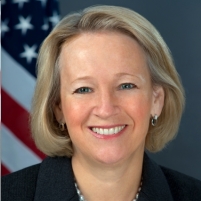 Mary Schapiro
The $557 million lease "grossly overestimated" the amount of office space needed, and was not awarded competitively, according to the SEC's inspector general. The probe also found agency officials produced a document formally justifying the lease that was prepared a month after the deal was finalized…and backdated to give the impression it was written prior to the signing.
In addition, the SEC leased the space before Congress had approved funding for the large staff increase the agency was anticipating.
Schapiro isn't the only current or former SEC lawyering up these days.
Former SEC general counsel David Becker hired William Baker III in response to a probe into an alleged conflict of interest involving the agency's work on compensation for victims of Bernard Madoff's investment fraud. The same investigation prompted William Lenox, former head of the SEC's ethics office, to request the help of Harvey Pitt, a former SEC chairman.
-Noel Brinkerhoff, David Wallechinsky