President of the Government National Mortgage Administration (Ginnie Mae): Who Is Michael Bright?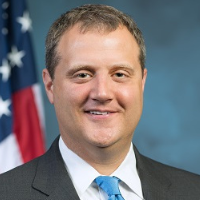 Michael Bright
Michael R. Bright, who has run the Government National Mortgage Administration (Ginnie Mae) as vice president and chief operating officer since July 2017, was nominated to be its president on May 15, 2018.
Created in 1968, Ginnie Mae, part of the Department of Housing and Urban Development, supports the government's housing programs by creating a secondary market to buy and sell residential mortgages. Ginnie Mae provides guarantees for mortgage-backed securities, most of which are federally insured loans issued by the Federal Housing Administration and other federal housing offices. In effect, the agency buys mortgages from lending institutions and pools them into government-backed securities, which it sells to investors, guaranteeing timely repayment on both the principal and the interest. As Bright put it while testifying to the House Veterans Affairs Subcommittee on Economic Opportunity on January 10, 2018, the mission of Ginnie Mae is "bringing global capital into the U.S. housing market while at the same time minimizing risk to the American taxpayer." As of April 2018, Ginnie Mae had a portfolio of mortgage-backed securities worth $1.9 trillion.
Bright earned a B.A. in international relations and affairs from Johns Hopkins University in 2001 and an M.A. in the same subject there in 2002.
After graduation, Bright took a job as a trader for Countrywide Financial. He left in 2006, less than two years before Countrywide had to be rescued by Bank of America during the subprime mortgage crisis. Bright's next stop was as a trader for Wachovia Bank. Bright left Wachovia in June 2008, just a few months before it also had to be rescued.
In 2009, Bright became a large bank financial analyst for the Office of the Comptroller of the Currency. The following year he moved to the staff of Sen. Bob Corker (R-Tennessee) as financial policy adviser. There, he helped write the Corker-Warner Bill, which would have eliminated federal mortgage companies Fannie Mae and Freddie Mac in favor of a new entity and shift more risk to the private sector. The bill did not make it through the Senate.
Bright left Corker's office in August 2014 to become a vice president in the financial advisory unit at BlackRock brokerage firm. The following year, he was made a senior vice president of business development at PennyMac Loan Services. In June 2016, he moved to the Milken Institute as director of the think tank's Center for Financial Markets. He remained there until coming over to Ginnie Mae in 2017.
Bright's wife, Maggie Bright, is senior vice president and general manager of Murphy Research.
-Steve Straehley
To Learn More:
Biography of Michael R. Bright (Ginnie Mae)
Michael Bright (LinkedIn)
Michael Bright Financial Disclosure
Why Housing Reform Still Matters (by Michael Bright and Ed DeMarco, Milken Institute)
Ex-Countrywide Exec Co-Wrote Mortgage Reform Bill (by Alana Goodman, Washington Free Beacon)