Prescription Drugs Cause More Deaths than Illegal Drugs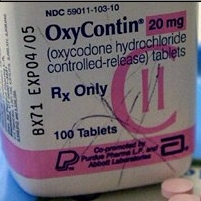 The biggest drug-overdose killers in the United States are not illegal substances like cocaine or heroin. Rather they go by names like Xanax, Klonopin, Oxycodone and Hydrocodone.
Furthermore, the number of unintentional drug poisoning fatalities in 20 states exceeded either motor vehicle crashes or suicides. And opioid pain medications were involved in about 36% of all poisoning suicides in the U.S. four years ago.
In 2008, almost 1,000 people died from taking Oxycodone in Florida alone.
-Noel Brinkerhoff