Pelosi Agrees to Allow a Vote on Single-Payer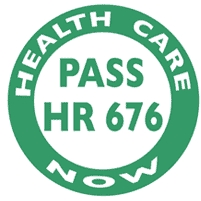 After angering the liberal wing of her party over compromises made to conservative Democrats, House Speaker Nancy Pelosi (D-CA) has decided to allow a floor vote later this year on a plan creating a single-payer government-financed health care program.
The decision surprised Congressman Anthony Weiner (D-NY), who was pushing such a plan to be a part of the House Committee on Energy and Commerce's version of a healthcare reform bill. Now, Weiner will be able to present his alternative reform measure as its own legislation for the entire House to vote on. Committee chairman Henry Waxman (D-CA) doubts the single-payer plan can garner sufficient votes to pass. But he said it's important for the plan to be given a chance, in order to assuage the left-wing of the Democratic caucus.
Weiner, co-chair of the Middle Class Caucus, has led the effort for single-payer along with Representatives Tammy Baldwin (D-WI), Mike Doyle (D-PA), Elliot Engel (D-NY), Bobby Rush (D-IL), Janice Schakowsky (D-IL), and Peter Welch (D-VT).
-Noel Brinkerhoff