One Israeli Soldier Equals More Than 1,000 Hamas Fighters
Thursday, October 13, 2011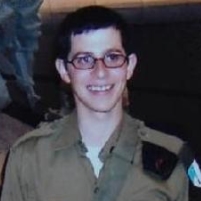 Gilad Shalit
The first prisoner exchange between Israelis and Palestinians in more than 25 years was overshadowed by the disproportionate ratio of the deal.
For one Israeli soldier, Sgt. Gilad Shalit,
Israel
agreed to let go more than 1,000 Hamas fighters. Shalit was abducted inside Israel by Hamas militants on June 25, 2006. The demand for his return has crossed party and ideological lines in Israel, and if the deal goes through, it will likely provide a boost for Prime Minister Benjamin Netanyahu, who has seen his popularity damaged by widespread protests against income inequality and a growing sense of unease regarding his handling of the Arab Spring.
For Hamas, which has ruled the Gaza Strip since winning the legislative election of January 2006, the trade could bring a rise in support after Mahmoud Abbas, the president of its arch-rival, Fatah, gained prestige for his speech at the United Nations calling for Palestine to be recognized as an independent nation.
Of the 1,027 prisoners covered under the agreement, 479 Palestinians will be released within a week, with another 550 gaining their freedom in two months.
Among those apparently being set free are Abd al-Hadi Ghanayem, the surviving perpetrator of a Tel Aviv bus bombing in July 1989 that killed 16 people, and Ahlam Tamimi, who aided a suicide bomber who killed 15 people at the Sbarro pizzeria in Jerusalem in August 2001.
The last time a captured member of the Israeli military was returned alive was 1985, when Israel traded 1,150 prisoners for three Israeli soldiers captured in Lebanon and held by the Popular Front for the Liberation of Palestine-General Command.
-David Wallechinsky, Noel Brinkerhoff
Timing Key to Shalit Release Deal (by Paul Danahar, BBC News)