New Rule Would Allow Government to Say Existing Records Don't Exist
Wednesday, October 26, 2011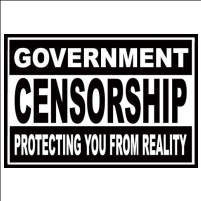 The Obama administration wants to make it more difficult for the public to determine if secret documents exist by allowing agencies to lie about them.
Under a new rule crafted by the
Department of Justice
, the Freedom of Information Act would be amended to allow federal offices to tell people requesting certain law-enforcement or national security records that they don't exist—even when they do.
Currently, the government can withhold information by stating that it can neither confirm nor deny the existence of the records in question.
Government watchdog organizations are opposing the change.
-Noel Brinkerhoff
Letter to Caroline Smith (American Civil Liberties Union) (pdf)