Medical Journals Close their Eyes when Publishing Research Ruled Fraudulent or Misleading by FDA
Friday, February 13, 2015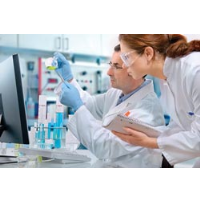 National Institutes of Health
Professional journals touting the latest developments in medicine have often ignored serious problems raised by federal health regulators with the research in question, according to a study.
Charles Seife, a New York University journalism professor and the study's author, reviewed 78 published papers on clinical trials with which the Food and Drug Administration (FDA) labeled "official action indicated" (OAI), meaning the agency found objectionable conditions or practices significant enough to warrant regulatory action. Only three of the papers mentioned the OAI status of the trials. The violations included researchers falsifying data and occurrences where clinical trial participants should have been ruled ineligible, according to Reuters.
One publication reported that all of the patients in a clinical stem-cell trial on ischemic limbs demonstrated improvement even though one of the subjects was forced to undergo an amputation two weeks after being treated.
In a case involving a trial of a chemotherapy regimen, the researcher eventually pleaded guilty to fraud and was sentenced to prison after poor results were hidden and a patient died from the treatment. "Although this episode is described in detail in FDA documents as well as court documents, none of the publications in the peer-reviewed literature associated with the chemotherapy study in which the patient died have any mention of the falsification, fraud, or homicide. The publications associated with two of the three other studies for which the researcher falsified documents also do not report on the violations," according to the study.
-Noel Brinkerhoff, Steve Straehley
To Learn More:
Research Misconduct Identified by the U.S. Food and Drug Administration (by Charles Seife, JAMA Internal Medicine)
Research Misconduct Often Unreported in Published Studies (by Andrew Seaman, Reuters)
Retraction Crisis Hits Scientific Journals (by Noel Brinkerhoff and David Wallechinsky, AllGov)