Homeland Security and Navy Award Contract to Hack into Gaming Systems
Wednesday, April 11, 2012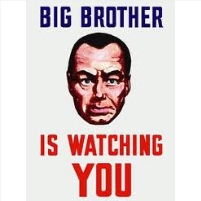 The federal government wants to obtain the capability to hack into video game consoles, all in the name of thwarting terrorism and pedophiles.
Obscure Technologies, a small San Francisco-based company that performs computer forensics, has received a $177,000 contract from the
Department of Homeland Security
and the
U.S. Navy
to create software that can penetrate the Microsoft Xbox 360, the Sony PlayStation 3, the Nintendo Wii and other game systems.
The contract is part of the "Gaming Systems Monitoring and Analysis Project" that began in 2008 when law enforcement discovered pedophiles used video game consoles to find victims.
Since then, national security officials came to the conclusion that terrorists may also use online games to communicate. Presumably the developed technology would allow the FBI or CIA to follow chat between players and access other information stored on the game systems.
The contract was signed by the Naval Postgraduate School, but the tools will be delivered to Homeland Security.
-Noel Brinkerhoff, David Wallechinsky
To Learn More:
A--R & D Effort for the Development and Delivery of Computer Forensic Tools for Analyzing Network Traffic and Stored Data Created During the Use of Video Game Systems (FedBizOpps.gov)