Georgia Government Ranked Least Ethical in U.S.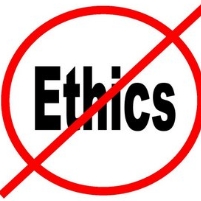 In the first State Integrity Investigation conducted by multiple watchdog groups, the state of Georgia came in dead last, although it was not the only government to receive a failing grade.
Only five states earned a B grade: New Jersey, Connecticut, Washington, California and Nebraska.
A total of 19 states got C's and 18 received D's.
Eight states failed: Michigan, North Dakota, South Carolina, Maine, Virginia, Wyoming, South Dakota and Georgia.
One example cited by iWatch News noted that Georgia has not penalized a vendor for improperly donating to a politician since 1999, even though 658 government employees accepted gifts from companies doing business with the state in 2007 and 2008 alone.
According to the report, "Collectively, executives of insurance companies, public utilities and other regulated entities have become the largest single source of campaign money for regulators running for re-election.
For decades, Georgia Republicans criticized Democrats for their ethical breaches. Then, in 2003, the GOP gained control of the state government…and nothing changed. As former Republican House leader Bob Irvin told a legislative ethics panel, "Ethics was part of our core creed for 30 years…until we took over."
-Noel Brinkerhoff, David Wallechinsky
To Learn More:
Georgia Last in Public Corruption Laws (by Chris Joyner and Aaron Gould Sheinin)