Disconnect: Public Wants Cuts in Defense Spending; Democratic and Republican Leaders Don't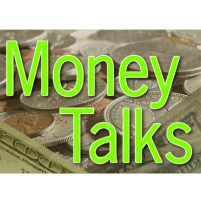 Americans want a Peace Dividend, but their leaders won't give it to them. Despite multiple polls showing broad support for cuts in U.S. defense spending, a sort of anti-democratic bipartisanship has emerged in Washington, where both Republicans and Democrats oppose such cuts, often vocally.
The issue has arisen this summer because, under a budget compromise reached last year between Democrats and Republicans, 10% across the board cuts are set to kick in at the beginning of 2013, which would give the Department of Defense a budget next year of $470 billion—an amount it got by on during the George W. Bush administration while the U.S. was fully engaged in both the Iraq and Afghanistan wars. Nevertheless, both Republicans and some Democrats in Congress oppose these spending reductions, and former Vice President
Dick Cheney
recently emerged to
lobby
Congress against them, joined by representatives of
Lockheed Martin Corp.
, who warned of thousands of layoffs if the cuts occur.
Lockheed Martin, the largest arms merchant in the world, is eager to keep filling up from the taxpayers' money spigot. With annual revenues of about $45 billion, it invests its profits in influence, especially in Washington,
where
since 1989 Lockheed has donated $23 million to political campaigns, spent $125 million on lobbying; received $20 million in earmarks; received 31 grants and 15,358 contracts from the federal government; and placed 257 of their people on 135 government advisory committees.
The economic impact of defense cuts, especially on jobs, is one of the main reasons otherwise moderate or liberal Democrats oppose defense cuts, reasoning that the recession-ravaged economy cannot sustain a significant spending cut. Yet according to the PPC poll the public, even when provided information about the possible economic consequences of defense spending reductions, still opts for them over cuts to domestic programs like Social Security, health care, or education. Further, people in congressional districts with high defense spending supported defense cuts as readily as those in other districts, although Democrats generally supported larger cuts than Republicans.
"The idea that Americans would want to keep total defense spending up so as to preserve local jobs is not supported by the data," said PPC director Steven Kull. On average, Democrats supported a Pentagon cut of 22%, while Republicans wanted a cut of 12%.
-Matt Bewig
To Learn More: