Director of the Office of Legacy Management: Who Is Carmelo Melendez?
Sunday, September 24, 2017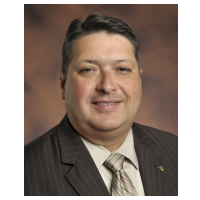 Carmelo Melendez
Carmelo Melendez, who has worked in property management in several departments of the federal government, was named in December 2016 to lead the Office of Legacy Management in the Department of Energy (DOE). The office manages deactivated and cleaned-up nuclear weapons sites run by DOE.
Melendez earned a B.S. in mechanical engineering from the University of Puerto Rico at Mayaguez, although he declined to provide AllGov with the year of his graduation…or even his date of birth. He subsequently earned an MBA in financial management from Southern New Hampshire University in 1995, an M.Eng. in civil engineering at the University of Florida in 1996 and a doctorate in engineering management from George Washington University in 2007.
Melendez served in the Navy, retiring as a commander, a position he achieved in 2004. He then served as a civilian in the departments of Defense and State in civil engineering and property management roles. In the late 2000s, he worked in the Department of Energy's Office of Engineering and Construction Management. He left that post to become assistant chief of staff for facilities and infrastructure for the Marine Corps Combat Development Command and director of Installations and Environment Division in the National Capital Region. As part of his responsibilities, Melendez was in charge of the facilities at Quantico Marine Base during a period of rapid growth.
Melendez returned to the Department of Energy in 2012. He served as senior real property officer for the Office of Property Management and director of asset management in the Office of Acquisition & Project Management before taking over the Office of Legacy Management.
-Steve Straehley
To Learn More: