Director of the Occupational Safety and Health Administration: Who Is Scott Mugno?
Sunday, November 12, 2017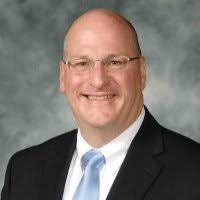 Scott Mugno (photo: FedEx)
Scott Anthony Mugno, a long-time executive at delivery giant FedEx, was nominated October 27, 2017, to be assistant secretary of labor for the Occupational Safety and Health Administration (OSHA). The administration develops and enforces government standards that businesses and other non-governmental organizations are required to follow in order to prevent employees from getting sick or injured.
Mugno was born September 10, 1956, in New York to Anthony and Marilyn Mugno. He graduated from Brooklyn Technical High School in 1974, and then earned an A.A. in political science in 1977 from Queensborough Community College. Mugno continued his education at St. John's University, earning a B.S. in criminal justice in 1979. He left New York for law school, and earned his J.D. at Washburn University in Topeka, Kansas, in 1983 and spent the first couple years of his career there working at private law firms.
Mugno joined the Army in 1984 and entered the Judge Advocate General Corps. When he left the service in 1990, Mugno turned his attention to corporate law, first at Westinghouse Electric in Carlsbad, New Mexico, and then, in 1994, as a senior attorney for FedEx.
In February 2000, Mugno was named managing director for corporate safety, health and fire prevention at FedEx. He held that post until December 2011, when he was named vice president for safety, sustainability and vehicle maintenance for the company's FedEx Ground unit. Along with his more conventional duties there, Mugno served as "brain coach" and "den mother" for FedEx drivers participating in National Truck Driving Championship competitions. FedEx drivers often won their events. Mugno was in that job when nominated for the OSHA post.
In November 2012, Mugno was added to the Research Advisory Committee of the American Transportation Research Institute, and was its chairman at the time of his OSHA nomination. He is also chairman of the U.S. Chamber of Commerce OSHA subcommittee.
Industry groups welcomed Mugno's appointment to OSHA, who has represented the American Trucking Associations at Congressional hearings, believing that he will continue the Trump administration's drive to weaken worker-protection regulations put in place under the Obama administration. In 2006, Mugno told the U.S. Chamber of Commerce that the actions of employees deserved more scrutiny, pointing out that obese workers and workers with high blood pressure and high cholesterol levels impact workplace safety. That same year, he told the publication Business Insurance: "We've got to free OSHA from its own statutory and regulatory handcuffs." He noted that much has changed since OSHA was established in 1971, and that some regulations should perhaps be subject to sunset provisions.
Mugno was an enthusiastic Trump supporter, even attending the inauguration.
Mugno and his wife, Sharon, have two daughters: Madeline and Kaitlin.
-Steve Straehley
To Learn More:
Scott Mugno (LinkedIn)
Scott Mugno Nominated to Head OSHA (by Jordan Barab, Confined Space)
FedEx "Brain Coach" Scott Mugno Nominated for OSHA Post (Transport Topics)