Director of the International Trade Administration: Who Is Gil Kaplan?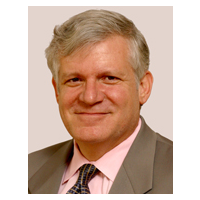 Gil Kaplan
President Donald Trump has declared that his appointees can't work on issues about which they lobbied. Gil Kaplan, whom Trump named on April 11, 2017, to lead the International Trade Administration, has lobbied extensively for steel and other interests, including the Coalition for Fair Paper Imports. This would appear to be a clear conflict of interest, considering that the mission of the International Trade Administration is to promote U.S. industry interests in international trade by providing market intelligence to U.S. exporters, ensuring their access to international markets and enforcing foreign compliance with international trade agreements.
Gilbert B. Kaplan earned a bachelor's degree at Harvard in 1974 and his law degree there in 1978. He worked in the Reagan administration's Commerce Department beginning in 1983, first as director of investigations. Kaplan rose to become deputy assistant secretary for the import administration handling steel policy and served for a time as acting assistant secretary. He also supervised the U.S.-Japan Agreement on Trade in Semiconductors, the U.S.-Canada agreement on lumber and the machine tool program.
After Reagan left office, Kaplan worked in the Washington office of the California firm Morrison & Foerster and then became a partner at the Hale and Dorr law firm, working in their international trade group and as a lobbyist for such corporations as Bethlehem Steel. In 2004, Hale and Dorr merged with another firm and one of Kaplan's clients presented a conflict with the new firm, so he moved to King and Spalding. Representing U.S. steel pipe producers and Appleton Paper, Kaplan scored significant victories in 2007 and 2008 when he won anti-subsidy cases against the Chinese standard pipe and coated paper industries. One of Kaplan's clients in the steel pipe case was Zekelman Steel, which paid his firm more than $3 million to restrict imports of Chinese steel. It's hard to see how Kaplan will be able to work on one of the major trade issues faced by the United States with that conflict of interest.
Kaplan wrote in a 2010 article for Huffington Post that the United States should block Chinese-made computers as long as Beijing prohibits U.S. websites such as Google and YouTube from operating there. He served as chairman of The Committee to Support U.S. Trade Laws from 2010 to 2012. In 2015, he co-founded the Initiative on U.S. Manufacturing and Public Policy along with Indiana University's School of Public and Environmental Affairs.
During the 2016 presidential campaign Kaplan supported "pausing all international trade negotiations for one year, while the United States undertakes a top-to-bottom review of the effect of international trade agreements on U.S. manufacturing," as well as promoting "Made in America" purchases by the Department of Defense.
Kaplan is married to psychologist Elizabeth Piserchia Kaplan. He has contributed to the campaigns of Republican candidates, while his wife has leaned Democratic.
-Steve Straehley, David Wallechinsky
To Learn More
President Trump Pegs a Former Trade Lobbyist to Lead Trade Policy (by Lachlan Markay, Daily Beast)
U.S. Manufacturing, Alexander Hamilton, and the Presidential Election (by Gilbert B. Kaplan, Huffington Post)
If China Throws Out Google, We Should Throw Out their Computers (by Gilbert B. Kaplan, Huffington Post)
5 Myths About the Death of the American Factory (by Gilbert B. Kaplan, Washington Post)
Gilbert B. Kaplan (King and Spalding)