Commissioner of Labor Statistics: Who Is William Beach?
Tuesday, November 14, 2017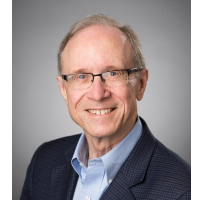 William Beach
William W. Beach, an economist who has spent most of his career at right-wing think tanks, was nominated October 26, 2017, to lead the Bureau of Labor Statistics in the Department of Labor. The bureau collects data on employment and unemployment, price and spending trends, compensation, productivity and health. It influences economic and social policymaking, labor market and politics, and important decisions within business and financial communities.
Beach graduated from Washburn University in Topeka, Kansas, in 1971 with a B.A. in economics and history and added a master's degree in those subjects from the University of Missouri in 1978. In 2014, he completed a Ph.D. in economics from the libertarian-focused Buckingham University in England.
Early in his career, Beach worked for two Kansas City, Missouri, law firms: Campbell & Bysfield; and Watson, Ess, Marshall & Enggas. He subsequently worked as an economist for the Missouri Office of Budget and Planning. Beach returned to the private sector in 1987 as a senior economist for Sprint.
In 1991, Beach was named president of the Institute of Humane Studies (IHS), based at George Mason University. IHS is funded by Charles and David Koch, who have supported most of the right-wing institutions pushing anti-tax and regulation thought into state and federal legislatures. IHS grants scholarships and grants to students and scholars studying libertarian subjects. The Kochs ordered that applicants' essays "be run through computers in order to count the number of times they mentioned the free-market icons Ayn Rand and Milton Friedman. Students were tested at the beginning and the end of each week for ideological improvement," according to Jane Mayer in "Dark Money: The Hidden History of the Billionaires Behind the Rise of the Radical Right.
Beach moved to the similarly oriented Heritage Foundation in 1995 as director of its Center for Data Analysis. He co-authored a 1998 paper that promoted abandoning the Social Security system in favor of putting money into the financial markets, saying the government program's rate of return cheated African-American men, among others. Other studies have refuted this stance. In 2010, in the midst of the Great Recession that began under George W. Bush, Beach urged that unemployment benefits be cut, claiming that an extension of benefits "changes the behavior of the people who are unemployed. They don't look for work as much as they otherwise would." In 2012, Beach was also named Heritage's Lazof Family Fellow in Economics. Behind his desk, he displayed a portrait of Austrian economist Friedrich Hayek
Beginning in 2013, Beach served as chief economist for the Republican staff of the Senate Budget Committee. He left in 2016 to return to George Mason, this time as vice president for policy research at the university's Mercatus Center. Mercatus, also funded by the Koch brothers, champions deregulation. Environmental regulations are especially targeted by Mercatus, not surprising given that much of the Kochs' billions come from resource extraction.
-Steve Straehley
To Learn More:
William Beach (Mercatus Center)
William Beach: Heritage's "Numbers Guy" (by Sarah Wells, Heritage Foundation)
Mercatus Center (Sourcewatch)