Chair of the United States Access Board: Who Is Deborah A. Ryan?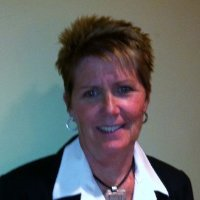 Deborah A. Ryan
The United States Access Board (USAB) unanimously elected Deborah A. Ryan of Boston as its new chair on March 15, 2017. Ryan, who has served on the Board since 2011, owns an accessibility consulting firm in Boston that she founded in 2002. USAB, also known as the Architectural and Transportation Barriers Compliance Access Board, is an independent federal agency that works to assure physical accessibility to buildings, transportation, and other public accommodations for people with disabilities. USAB has 25 members: 12 represent federal departments, and the other 13 are members of the public appointed by the U.S. president, a majority of whom must have a disability.
Born in the mid-1950s, Ryan served at the Massachusetts Architectural Access Board (MAAB), a state agency that develops and enforces state requirements for accessible buildings and facilities, from 1976 to 2002. Starting as an administrative assistant and rising to associate director, Ryan became executive director when MAAB was re-named and re-organized in 1987.
While at MAAB, Ryan earned a B.A. at the University of Massachusetts in 1993, and a J.D. at Suffolk University Law School in Boston in 1998. She also took courses at Boston Architectural Center from 1982 to 1990.
In 2001, Ryan served briefly as acting executive director of the Massachusetts medical examiner's office.
Ryan left MAAB in July 2002 to start her own accessibility consulting firm, Deborah A. Ryan & Associates, which she has owned and operated ever since. Ryan's firm specializes in compliance with accessibility requirements created under Massachusetts law and federal laws such as the ADA, the Rehabilitation Act, and the Fair Housing Act.
Ryan was originally named to the Board by President Barack Obama in May 2011, and re-appointed to an additional term in May 2014.
-Matt Bewig
To Learn More: