Chair of the Federal Election Commission: Who Is Steven Walther?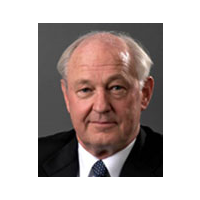 Steven Walther
Steven T. Walther is the chair of the Federal Election Commission (FEC) for 2017. First sworn in as a recess appointee on January 10, 2006, his term expired on December 31, 2007. In June 2008, Walther was confirmed by the Senate and sworn in to complete the rest of his term. He served as vice chair of the FEC for the balance of 2008 and served as chair in 2009. Created in 1975 to enforce the Federal Election Campaign Act, the FEC monitors campaign contributions, enforces campaign finance regulations, and distributes public funds for Presidential elections.
Born July 18, 1943, in Reno, Nevada, Steven Walther earned a B.A. in Russian at Notre Dame University in 1965, and a J.D. at Boalt Hall School of Law, University of California, Berkeley in 1968.
Early in his career, Walther was an attorney at the Jones Vargas law firm in Reno, leaving in 1972 to cofound the law firm of Walther, Key, Maupin, Oats, Cox & LeGoy, now known as Maupin, Cox & LeGoy. Walther practiced law there for 34 years before leaving for the FEC.
During his legal career Walther has been active in professional legal and judicial organizations and activities. He is a former member of the board of governors of the American Bar Association and was the co-founder and chair of the ABA Center for Human Rights. He is also a former president of the State Bar of Nevada, the Western States Bar Conference, and the National Caucus of State Bar Associations. From 1971 until his FEC appointment, Walther served as a member of the Nevada State Advisory Committee to the U.S. Commission on Civil Rights.
He served on the executive board of the ABA Central European and Eurasian Law Initiative, which oversees the ABA's political programs in more than 21 countries, and he was chair of the ABA Standing Committee on World Order Under Law. He has been a member of the board of trustees and lecturer for the National Judicial College, and has lectured on rule of law, human rights, and international law, including at the International University in Moscow.
In November 1998, Walther led the election recount team for Democratic Senator Harry Reid after his 428-win over Republican John Ensign. The following year, Reid offered to recommend Walther to be a candidate for the 9th U.S. Circuit Court of Appeals, but Walther declined. However, several years later, in July 2005, when Reid recommended him for the FEC, Walther accepted.
Walther and his wife, Diane, have three children: Natalie, Mario, and Wyatt.
-Matt Bewig
To Learn More:
Transcript of June 13, 2007, Hearing of Senate Committee on Rules and Administration on Nominations to the Federal Election Commission
Opening Statement of Steven T. Walther at June 13, 2007, Hearing of Senate Committee on Rules and Administration on Nominations to the Federal Election Commission
July 6, 2007, Letter from Steven T. Walther to Senate Committee on Rules and Administration Regarding Hearing on Nominations to the Federal Election Commission and Responses to Post-Hearing Questions