Argentina Government Accuses U.S. of Smuggling Spy Equipment
Wednesday, February 16, 2011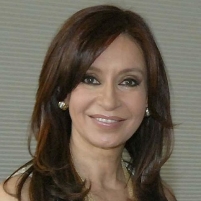 President Cristina Fernandez
U.S. officials say the equipment and materials were shipped to Argentina for a police training course on rescuing hostages that American advisers will conduct.
One indication the seizure may have been well-planned was the presence of Argentine Foreign Minister Héctor Timerman who personally supervised the boarding of the C-17 cargo plane that landed at Ezeiza International Airport.
Relations between the two countries were already chilly after the White House decided to leave Argentina off Obama's itinerary when he visits El Salvador, Brazil and Chile next month. Argentine officials reportedly were upset at the decision, especially after President Cristina Fernandez blocked a bid by some South American nations to formally condemn U.S. policy amid the WikiLeaks diplomatic cables scandal.
It also is suspected that the seizure was motivated by domestic politics, with Fernández seeking to win the anti-U.S. vote during the next election scheduled for October.
-Noel Brinkerhoff