Ambassador of Malaysia to the United States: Who Is Zulhasnan Rafique?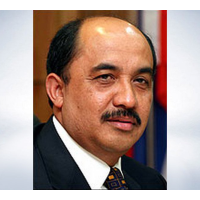 Zulhasnan Rafique
Zulhasnan Rafique has been the Malaysian ambassador to the United States, replacing Awang Adek Hussin, since December 2016. A nation of more than 30 million people in Southeast Asia, Malaysia censors speech and the press, but has generally free and democratic elections.
Born September 20, 1954, in Selangor, Malaysia, Zulhasnan Rafique attended La Salle High School in Petaling Jaya, and graduated Victoria Institution, the country's most prestigious secondary school, in Kuala Lumpur, Malaysia's capital and largest city, circa 1972.
Zulhasnan joined the Royal Malaysian Air Force as a fighter pilot in 1973 and retired in 1985 with the rank of major.
Zulhasnan then entered the private sector, working as managing director and executive chairman of Seri Meraga Consolidated Sdn Bhd., an investment holding company in Kuala Lumpur.
Zulhasnan got involved in politics in 1995 as a committee member of the Wangsa Maju division of the United Malays National Organisation, a center-right formation that has been Malaysia's dominant political party since its founding during the British colonial period in 1946. He was elected to the Malaysian Parliament in November 1999, representing the Barisan Nasional party in Wangsa Maju.
On September 16, 2002, Malaysia's deputy prime minister, Abdullah Ahmad Badawi, was forced, at a security check at Los Angeles Airport, to remove his shoes and belt. Badawi was on his way to New York to address the United Nations General Assembly. Zulhasnan responded to this news by demanding that U.S. government officials be subjected to the same treatment when they travelled to Malaysia.
After being reelected to Parliament in March 2004, representing the Kuala Lumpur suburb of Setiawangsa, Zulhasnan was appointed deputy minister in the newly-upgraded Ministry of Federal Territories, and became minister in February 2006 after his predecessor was convicted of corruption charges. Zulhasnan served as minister until April 9, 2009, when Prime Minister Najib Abdul Razak dismissed him from the cabinet. Because Zulhasnan had been reelected again in March 2008, he kept his seat in Parliament until May 2013, when he was not nominated to run again.
Leaving politics for a while, Zulhasnan was executive director of Island & Peninsular Berhad, a holding company specializing in property development and the production of palm oil. He
served as chancellor of Geomatika University College, a mostly science and technical school in Kuala Lumpur, from 2014 to December 2016.
Zulhasnan is a sportsman who enjoys polo, rugby, badminton, soccer, swimming and squash. He is married to Nooriah Ana Razak, with whom he has three adult children: Syazna Leana, Syaira Leena and Muhammad Suhail. In 2001, Zulhasnan and his wife founded the Amal Wangsa Foundation.
-Matt Bewig, David Wallechinsky
To Learn More:
Eager Beaver, but First Things First (by Chow How Ban, The Star)
Former FT Minister Zulhasnan Appointed As The New Malaysian Ambassador To United States (Malaysian Digest)
Setiawangsa: Zulhasnan not one to Rest on his Laurels (by Mitra Lingham, Malaysian Times)