Administrator of the Food and Nutrition Service: Who Is Brandon Lipps?
Wednesday, March 21, 2018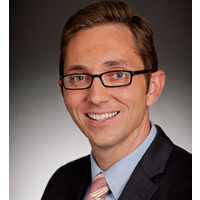 Brandon Lipps
Brandon Ray Lipps, a former staff member on the House Agriculture Committee, was named July 19, 2017, to head the Food and Nutrition Service in the U.S. Department of Agriculture. The Food and Nutrition Service administers the food stamp program, the commodity distribution program, and child nutrition programs such as the school lunch, breakfast, school milk, and the school food service equipment programs. Lipps is also acting deputy under secretary of Food, Nutrition and Consumer Services.
Lipps is from Woodson, Texas, a small town west of Fort Worth. He went to Texas Tech University, earning a B.S. in agriculture and applied economics in 2002 and got a taste for government as a Congressional intern. Lipps in 2009 earned a law degree from Texas Tech as well.
After earning his bachelor's degree, Lipps worked as a legislative aide and rural district director for Texas State Senator Robert Duncan. After earning his law degree, Lipps worked for a couple years as an associate at the Crenshaw, Dupree and Milam law firm in Lubbock, Texas, where Duncan was a partner.
In 2011, Lipps went to Washington as a staffer and counsel on the House Agriculture Committee. He helped write the law that cut $8.6 billion from the Supplemental Nutrition Assistance Program (SNAP) from the 2014 farm bill. SNAP, formerly known as the food stamp program, keeps millions of food-insecure people from starvation.
Lipps returned to Texas in 2014 to work again for Duncan, by this time chancellor of the Texas Tech University system, as his chief of staff. He was in that job when he was appointed to lead Food and Nutrition.
Lipps has pushed for adding work requirements to receive SNAP benefits. He was also the focus of controversy in February 2018 when he rolled out the Donald Trump administration plan to provide "harvest boxes" of pre-selected food in lieu of half of SNAP benefits to more than 16 million poor households.
Lipps was booed when he proposed the boxes at the National Anti-Hunger Policy Conference. "We're going to fight on this. To eat is to live," Seft Hunter, executive director of the nonprofit Communities Creating Opportunity, told Politico after Lipps' proposal. "This is the very basis of human dignity, and it's not something that's negotiable for us." Lipps also wrote an op-ed in USA Today defending the "harvest box" plan.
Lipps and his wife, Hannah, have four children. Hannah Lipps was, until her husband's appointment, assistant vice chancellor for administration for institutional advancement in the Texas Tech University System.
-Steve Straehley
To Learn More:
From the Hub to the Hill and Back Again (by Kayla M. Wilkins, Agriculturist) (pdf)
Trump's 'Harvest Box' Plan Met With Boos (by Catherine Boudreau and Helena Bottemiller Evich, Politico)
USDA: America's Harvest Boxes Deliver Innovation (by Brandon Lipps, USA Today)