Acting Director of Federal Bureau of Prisons: Who Is Thomas Kane?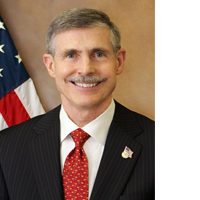 Thomas Kane
Thomas R. Kane was named acting director of the Federal Bureau of Prisons (BOP) on January 10, 2016. He has worked at the Bureau over a span of 40 years, 20 of which were in leadership positions, including one stint as deputy director and two extended periods as acting director.
Kane earned an M.A. and Ph.D. in psychology from the State University of New York at Albany. Shortly thereafter, in July of 1977, he joined the Bureau as a social science research analyst, focusing on such issues as prison-based sexual assaults and violence, and inmate management.
Kane climbed the ladder within the agency to serve in the positions of director of research, chief of staff to the director, and senior deputy assistant director for the Administration Division. In 1991, he was appointed as the first assistant director for the Bureau's Information, Policy, and Public Affairs Division. In that post he oversaw IT operations and established the agency's first offices of public affairs and legislative affairs.
In 2012, Kane was named deputy director of the agency, taking on responsibilities that included oversight of restrictive prison housing, labor-management initiatives and staff safety. Two years later, he retired from the agency, but was instantly rehired to serve as part-time senior advisor to the director, a position he held until his current appointment as acting director.
A member of the American Psychological Association, Kane is a recognized authority on the subjects of psychology, criminology and corrections.
-Danny Biederman
To Learn More:
Intimate Sexual Aggression: Some Evolving Propositions, Empirical Findings, and Mitigating Counter-Forces (by Peter L. Nacci and Thomas R. Kane)