4 Words that could Raise Health Care Costs for 7.5 Million Americans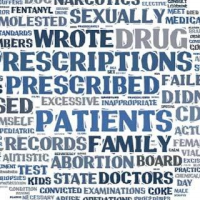 (graphic: abc2news.com)
It took 900 pages to create Obamacare as law, but it may take only four words of that bill to cost millions of Americans their healthcare subsidies.
The words "established by the state" are found in a section of the Affordable Care Act that authorizes the use of federal subsidies to help individuals purchase their own coverage through government exchanges. But the plaintiffs in King v. Burwell who oppose the law say the four words, taken literally, should limit the subsidies to those living in states that created their own exchanges.
If the Supreme Court agrees with this argument, it would mean that 7.5 million Americans living in 34 states, almost all run by Republicans, that didn't establish their own exchanges and instead rely on ones created by the federal government don't qualify for the subsidies. Without the help, premiums would be unaffordable for most of those now covered by the program.
It took only four words to open the door to this legal challenge, and according to The New York Times, it is something of a mystery as to how they got into the law in the first place. Neither Democrats nor Republicans who worked on drafting the law contemplated that the authorization of subsidies hinged on a person living in a state with its own exchange.
Former Republican Sen. Olympia Snowe of Maine, who voted against the bill, said there was never a distinction between the two types of exchanges. "It was never part of our conversations at any point," she told the Times. "Why would we have wanted to deny people subsidies? It was not their fault if their state did not set up an exchange." The four words, she said, were perhaps "inadvertent language," adding, "I don't know how else to explain it."
Former Senator Jeff Bingaman (D-New Mexico) said the words appeared to be a "drafting error."
"As far as I know, it escaped everyone's attention, or it would have been deleted, because it clearly contradicted the main purpose of the legislation," he said.
-Noel Brinkerhoff, Steve Straehley
To Learn More:
Four Words That Imperil Health Care Law Were All a Mistake, Writers Now Say (by Robert Pear, New York Times)
Supreme Court Justices Split In Key Challenge To Obamacare Subsidies (by Robert Barnes, Washington Post)
King v. Burwell (SCOTUS Blog)
Insurance Companies Brace for Financial Setbacks if Supreme Court Defunds Obamacare…Patients to Follow (by Noel Brinkerhoff, AllGov)
Anti-Obamacare Legal Case is a Lawsuit in Search of Victims (by Danny Biederman and Noel Brinkerhoff, AllGov)