Wrongly Convicted Man Sues Professor Famed for Defending Wrongly Convicted
Friday, February 20, 2015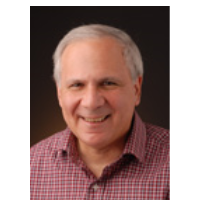 David Protess (photo: Chicago Innocence Project)
David Protess became famous 15 years ago for helping wrongly convicted individuals clear their names and get out of jail. Now, the former journalism professor at Northwestern University is being sued for allegedly framing an innocent man just so Protess could maintain his reputation as a defender of the innocent.
The lawsuit has been brought by Alstory Simon, 64, who spent 15 years in prison for a double murder case that Protess worked on.
Protess, who currently heads up the Chicago Innocence Project, had helped free Anthony Porter for killing Jerry Hillard and Marilyn Green in 1982.
In helping convince the courts that Porter was not the killer, Protess—with the help of the students in one of his classes—fingered Simon for the murders. Simon wound up being convicted and spending 15 years in prison until he convinced a local prosecutor that he was not responsible for the homicides.
Cook County State's Attorney Anita Alvarez said that Protess's students used "alarming tactics" while helping the renowned professor point the blame at Simon. Among those tactics, according to the lawsuit, were "terrifying" threats and false evidence fabricated by Protess's students at his direction. Northwestern University private investigator Paul Ciolino has admitted that a videotape was made featuring an actor posing as a witness who claimed to have seen Simon commit the murders. Additionally, Simon's estranged wife was persuaded to falsely testify that she witnessed the killings (she recanted her testimony in 2005). All of this, along with the advice of a defense attorney in the pocket of Protess and Ciolino, was used against Simon to coerce him into confessing to the crime, he claims.
"We just bull-rushed him, and mentally he couldn't recover," Ciolino admitted to Chicago magazine in a 2002 interview. "I don't have any rules, the Supreme Court says that I can lie, cheat, do anything I can to get him to say what I gotta get him to say."
Simon is suing Protess, Ciolino, and Jack Rimland, his defense attorney who allegedly participated in the frame-up. He is seeking $40 million in damages.
Protess's work was cited by two Illinois governors, in 2003 when the state issued a moratorium on capital punishment, and in 2011 when it abolished it. One of his cases was made into a CBS-TV movie, "Gone in the Night."
- Danny Biederman, Noel Brinkerhoff
To Learn More:
Exonerated Man Pins Frame-Up on Professor (by Jack Bouboushian, Courthouse News Service)
Man Sues Northwestern, Others for $40 Million; Says Prof Helped Frame Him for Double Murder (by Frank Main, Chicago Sun-Times)
Suit: Northwestern Allowed Unethical Acts, Leading To Wrongful Conviction (by Dan Hinkel and Patrick M. O'Connell, Chicago Tribune)
Freed Inmate Sues Northwestern, David Protess for $40 Million (by Cat Zakrzewski, Dailly Northwestern)
Simon Lawsuit (Scribd)