White House Fails to Follow Its Own Transparency Policy Rules
Saturday, December 26, 2015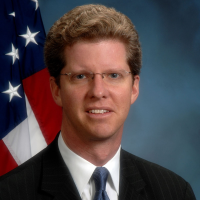 OMB Director Shaun Donovan
President Barack Obama has said since he entered office that transparency was a priority for his administration. But his own bureaucratic "right hand" has failed to live up to the expectations set for other agencies.
The White House Office of Budget and Management (OMB) is in charge of ensuring government agencies make their operations open to the public. OMB has been criticized, though, for not updating its own guidance on transparency, something it expects of other agencies. Its last update was in 2010.
Nor has it been forthcoming about when it will update its transparency guidelines, according to a coalition of 22 groups that promote good government.
"Our community has repeatedly expressed concern over the failure of OMB to meet its open government obligations," Patrice McDermott, executive director of OpenTheGovernment.org, said. "It is now time for the president to direct OMB to take immediate steps to comply with the Open Government Directive and update its Open Government Plan in line with the 2014 guidance."
In a letter (pdf) sent to Obama, the groups wrote: "OMB's failure to comply with these requirements is particularly troubling because OMB plays a central oversight role on information policy, and often serves as the right hand of the president."
-Noel Brinkerhoff
To Learn More:
The White House is Violating Its Own Transparency Policy (by Charles S. Clark, Government Executive)
Letter to President Obama (OpenTheGovernment.org) (pdf)
Obama Administration Increasing Censorship rather than Increasing Transparency (by Noel Brinkerhoff, AllGov)
Classified Documents on the Rise Despite Obama Talk of Transparency (by Noel Brinkerhoff and David Wallechinsky, AllGov)