Voters will Decide if California will become First State to Reduce All Drug Possession Crimes to Misdemeanors
Tuesday, November 04, 2014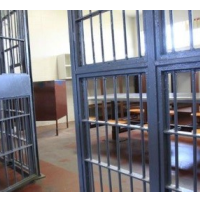 (photo: Rich Pedroncelli, AP)
California voters could decide today to go easier on nonviolent drug offenders and those convicted of other minor crimes.
Proposition 47 would make possession of illegal drugs for personal use a misdemeanor. It would do the same for theft, forgery, fraud and writing a bad check, providing the case involved $950 or less in items of value.
Adoption of Proposition 47 could have national ramifications, given the history of
California being a bellwether state for others to follow on political issues. If the state approves the initiative, California would become the first state to de-felonize all drug use.
"We hope we're setting a precedent for the nation," Lynne Lyman, state director of the National Drug Policy Alliance, which supports Proposition 47, told the Los Angeles Times. "We are hoping it will signal that we don't need to be so tough on crime all the time."
The Times reported that the initiative is part of a national campaign funded by five major foundations, including one tied to New York billionaire George Soros, seeking to reshape the American criminal justice system's approach to dealing with drug offenders.
"Since 2011, the foundations have awarded at least $14 million in grants to almost three dozen California-based groups that are earmarked for 'criminal justice reform' or to influence public opinion," the Times' Paige St. John wrote. "Soros' Open Society Foundations in 2012 also gave a $50-million grant to the National Drug Policy Alliance to 'advance drug policy reform' in states across the nation."
Progressive groups aren't the only ones backing the initiative. Former Republican Speaker of the House Newt Gingrich and conservative businessman B. Wayne Hughes Jr. have also urged voters to approve the proposal.
Under Proposition 47, "anyone currently serving a prison sentence for any of the offenses that the initiative reduces to misdemeanors" would be come eligible for re-sentencing, according to Ballotpedia. This could affect about 10,000 inmates in the California prison system.
Backers of the initiative point out that the United States has the highest rate of incarceration in the industrialized world at 700 per 100,000 population and keeping someone in jail is expensive. "Investing in treatment rather than throwing large amounts into mass incarceration is a smarter way of using public dollars," Barry Krisberg, a Senior Fellow at the University of California, Berkeley Law School, told CityWatch. "Down the road it will further reduce crime rates in California."
-Noel Brinkerhoff
To Learn More:
California Proposition 47, Reduced Penalties for Some Crimes Initiative (2014) (Ballotpedia)
Prop. 47 Puts State at Center of a National Push for Sentencing Reform (by Paige St. John, Los Angeles Times)
Three Strikes Reform: Proposition 47 and the Fight Against Inequality (by Gary Cohn, City Watch)
Can Proposition 47 Solve California's Problem With Mass Incarceration? (by Jessica Pishko, Pacific Standard)
State Supreme Court Retools Three-Strikes Law to be More Like Baseball (by Ken Broder, AllGov California)