Virginia Republicans Shove through Redistricting Bill by 1 Vote while Democrat Attends Obama Inauguration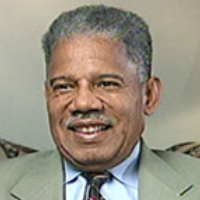 State Senator Henry L. Marsh III
For Virginia State Senator Henry L. Marsh III, attending President Barack Obama's inauguration was a costly move.
While Marsh was in Washington on Monday, Senate Republicans adopted a new redistricting plan that, among other things, would create a new seat that includes part of Marsh's district. The GOP managed to get their plan approved on a 20-19 vote. Had Marsh, a Democrat, been in attendance, the plan likely would have failed on a tie vote.
Democrats were outraged by the Republicans move, and vowed to fight the redistricting plan in court. The plan would eliminate a Democratic seat in western Virginia and create a sixth majority black district by taking some of Marsh's constituents.
Republican Senator John Watkins defended the new map, saying it would make Virginia more compliant with federal civil rights laws that promote the establishment of majority-minority districts.
Critics of the surprise move accused Republican senators of creating a "hyper-partisan" atmosphere at a time when the 20-20 party split in the state senate called for cooperation.
-Noel Brinkerhoff
To Learn More:
Va. Republicans Push Through Rewrite Of Senate Districts (Richmond Times-Dispatch)
Senate GOP Surprise Move To Redraw District Lines; Dems Cry Foul (by Chelyen Davis, Fredericksburg Free Lance-Star)
Why The 'Daring' Virginia Redistricting Plan May Not Be Such A Bad Thing (by Harry Enten, The Guardian)