USDA Proposes Privatizing Poultry Inspections
Wednesday, January 25, 2012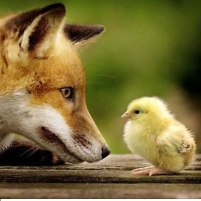 Critics of the plan say it amounts to privatizing food inspection and threatens to expose consumers to more tainted meats.
The government claims the new system will save FSIS $85 million to $95 million over the next three years in operational costs.
Industry representatives praised the proposal, while consumer advocates blasted it.
-Noel Brinkerhoff
Outsourcing Food Inspections Doesn't Work (AllGov)
Update: The FSIS responds: "This proposal would not privatize poultry inspection. The modernization effort being announced today would shift FSIS personnel away from performing sorting activities, which primarily serves a marketing function for producers, and focuses their efforts on conducting carcass-by-carcass and other inspection activities that will better ensure the safety of poultry available for consumers."