U.S. and New York Sue Mellon for Cheating Pension Funds out of Billions of Dollars
Thursday, October 06, 2011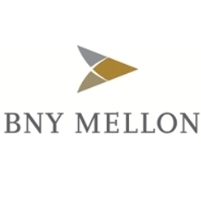 The Bank of New York Mellon (BNYM) is facing two lawsuits, one state and one federal, for allegedly cheating pensioners out of foreign exchange fees over a 10-year period.
The state attorney general of New York, Eric Schneiderman, is accusing Mellon of consistently overcharging customers for processing foreign currency transactions. Schneiderman wants the bank to pay $2 billion, which, he says, is about what it earned in profits from its illegal actions. The penalty would go to pension funds.
Meanwhile, the United States attorney in Manhattan, Preet Bharara, filed a federal case that also charges Mellon with defrauding its customers in the foreign exchange markets. Bharara is seeking hundreds of millions of dollars in penalties on behalf of the United States.
According to Schneiderman's complaint, BNYM "priced the transactions to their clients at the worst rate at which the currency had traded during the trading day rather than at the market rate at the time of the trade."
The pension and investment funds impacted by Mellon's alleged scheming include those operated by the State University of New York, New York City retirees, Duke University and Walt Disney.
-Noel Brinkerhoff