Texas Fertilizer Company Hid Dangerous Materials from Regulators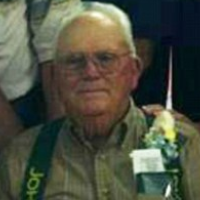 Donald Adair (photo: Facebook)
The owner of the Texas fertilizer plant that exploded last week failed to inform federal regulators about the dangerous quantity of ammonium nitrate stored at the facility.
Under rules established by the Department of Homeland Security (DHS), fertilizer plants are required to report when they have 400 pounds of ammonium nitrate. It turned out the West Fertilizer Co. contained 270 tons of the substance—meaning the plant had 1,350 times the amount allowed by the government.
"It seems this manufacturer was willfully off the grid," Representative Bennie Thompson (D-Mississippi), ranking member of the House Committee on Homeland Security, said in a statement. "This facility was known to have chemicals well above the threshold amount to be regulated under the Chemical Facility Anti-Terrorism Standards Act (CFATS), yet we understand that DHS did not even know the plant existed until it blew up."
The explosion at the plant killed at least 14 people and injured approximately 180 others. It occurred after a fire broke out at the plant after hours.
Ammonium nitrate has been a concern of federal law enforcement and regulators since 1995, when it was used as the main ingredient to blow up the federal building in Oklahoma City, killing 168 people.
It also was reported that West Fertilizer was fined in 2006 by the U.S. Environmental Protection Agency for failing to have safety systems that met federal standards. The company supposedly addressed the safety problems, and informed federal regulators that there was "no" risk of a fire or an explosion at the plant.
West Fertilizer is owned by local businessman Donald Adair, who purchased the plant in 2004. He and his son, Gary, who own other related businesses in the community, received more than $2 million in farm subsidies from the U.S. government between 1995 and 2011.
-Noel Brinkerhoff
To Learn More:
Texas Fertilizer Company Didn't Heed Disclosure Rules Before Blast (by Joshua Schneyer, Ryan McNeill and Janet Roberts, Reuters)
Texas Town Holds no Grudge against Exploded Fertilizer Plant Owner (by Colleen Jenkins and Tim Gaynor, Reuters)
After West Fertilizer Explosion, Concerns Over Safety, Regulation and Zoning (by Terrence Henry, NPR State Impact)
Expert: Ammonium Nitrate Dangers In West Should Have Been Told (by Brett Shipp, WFAA-TV)
Texas Fertilizer Plant Where Explosion 'Killed 15' Was Once Fined For Poor Safety Plan... But Owner Claimed Fire Could NEVER Happen (Daily Mail)