Supreme Court Takes a Step Closer to Debtors' Prison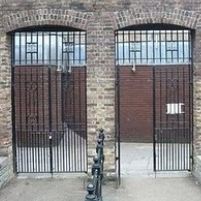 In the case of Michael Turner of South Carolina, the Supreme Court ruled (5-4) that the father's rights were violated because he was not given free counsel. However, in its ruling the court also said state governments are not required to provide counsel in all civil contempt cases.
Turner was originally ordered to pay $51.73 a week in child support. He fell behind in his payments, and had trouble staying out of jail. Eventually, the South Carolina family court sentenced him to six months in jail for non-payment of child support. By the time of his release, he was $5,728 in arrears, and was sentenced again, to 12 months in jail.
Justice Stephen Breyer, writing for the majority, took the position that giving free counsel to a father who fails to pay child support would give an unfair advantage if the aggrieved mother is too poor to hire a lawyer.
The group added: "With this decision, the Supreme Court has effectively endorsed the expansion of the unjust use of debtors' prisons in America."
-Noel Brinkerhoff